A Belfast blogger has spoken out about how gaining weight boosted her confidence and pushed her to pursue a career in modelling.
Danica Marjanović suffered from body dysmorphia as a teenager, when she was a size 10, and has revealed she is happier than ever at a size 16.
The 24-year-old documented her transformation on Instagram and YouTube, building a substantial social media following in the process.
She now describes herself as a "fat activist" after setting out to promote body positivity last year.
While old videos on Marjanović's channel from four years ago championed restrictive weight loss regimes – one clip is titled "HOW I LOST WEIGHT ON A LOW CARB DIET" - today, the young blogger's content is all about embracing her curves.
She has documented her journey to body positivity in a three-part series on her YouTube channel.
While she credits her weight gain to saving her life, Marjanović confessed she still gets trolled on social media for her size.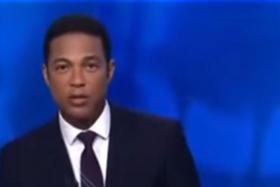 >
This TV presenter made a heartwarming body positivity remark on air
"Just because my body does not conform to society's standards of an eating disorder recovery body does not mean I am not over coming a serious issue with restricting my food," she wrote in a recent Instagram post.
"You have NO not even a SLIGHT idea how far I've come with my relationship with food and exercise.
"My page isn't just showing you how to be confident it's about showing you how I have faced my biggest fear in life and turned it into something beautiful."
Since gaining the weight, Marjanović has set her sights on becoming a plus-size model and has recently entered a competition, she revealed to Barcroft TV.
"For years and years and years I would shame myself so much about how I looked and I'm over it," she said in a YouTube video on her channel titled "MY BOPO JOURNEY EP.1 | DANCING IN MY PANTS! | #DONTHATETHESHAKE".
"There is nothing wrong about your body as long as you're happy and healthy, those are the two most important things," she added.
Source : http://www.independent.co.uk/life-style/body-positive-blogger-size-10-weight-gain-happy-16-size-a8073336.html