We recommend buying Shopify (NYSE:SHOP) shares below $113/share according to our 10-year DCF model. Shopify COO Harley Finkelstein was talking about Shopify and e-commerce this week at the RBC Disruptor event in Toronto. We were in the audience. This article will discuss a few topics he talked about including e-commerce trends, Amazon (NASDAQ:AMZN), Shopify's culture, and Shopify Plus' birth. We believe Shopify has a lot of things going in its direction that makes us remain long-term shareholders.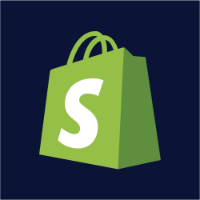 Who is Harley Finkelstein?
He is the COO of Shopify, one of the first customers of Shopify and one of the first employees. He started his first business, selling licensed t-shirts, when he was 17, and studying in Montreal, he continued to run the store when he was doing his law degree at the University of Ottawa. This is when he met Tobi, CEO of Shopify, in a coffee shop where entrepreneurs hang out. After getting his law degree, he went to work at a law firm in Toronto but soon found out the culture of law was not right for him. That's when he decided to call Tobi. He thought he could help commercialize Shopify.
Eight years later, Shopify is now a $10 billion company, it is expected to bring in revenue of $665 million this year (SMRE estimates), and has helped merchants on its platform generate sales of $22.6 billion in the last 12 months. It's come a long way in eight years.
E-Commerce Trends
Only 13% of Canadian retailers sell online and only 2.5% of Canadian retail sales are on e-commerce. In the US, Shopify's COO said 15% of US retailers are selling online with only 8.2% of retail sales on e-commerce.
He was confused about the low adoption rate in Canada given the geography (huge distance between people) and climate (cold winters). He thinks this is a trend that is ramping up to an inflection point in a year or two.
Two Retail Trends
Back in the days before e-commerce, the retailer told you how you could buy a product. If there were limited quantities, you had to line up outside the store (a la Apple (NASDAQ:AAPL) but at many other stores too), and rush into the store to grab a limited supply of the product. But there is a big shift happening. Consumers are starting to dictate how they want to buy. If consumers want to buy on Houzz, Instagram, Pinterest, Facebook (NASDAQ:FB) or whatever channel they want, that's where the retailer has to be. Retailers need to be online and be integrated with multiple sales channels. The consumer is now in control. Shopify offers many integrations including a new one announced with the 3Q earnings results. Shopify with the Instagram integration allows you to add to cart with a swipe up rather than going to the bio and clicking a link and go to the website. It's integrations like these that make commerce easier.
Disintermediation of commerce. Shopify and e-commerce is cutting out the middleman by going directly to consumers. There is more money for the manufacturer and less cost for the consumer. Distribution is no longer a reasonable way to add value and justify the merchants' margin. The retailer must learn to innovate, add value through providing an experience that goes beyond providing access to a product. Suggestions Shopify's COO made were expert advice, a demo station, clinics on how to use a product, unique insights and reviews of products. With AR-enabled apps like Magnolia furniture, the environment is getting tougher for traditional retail to differentiate. This is good for e-commerce and Shopify.
Amazon and Amazon Integration on Shopify
Harley talked about Amazon both as a partner and industry leader. He said the economy of scale of Amazon is impossible to compete with. Amazon is in the business of commoditizing as many products as it can. This means that if you are not providing enough value with whatever you are selling, you will not be in business for very long, and you will probably not even be able to make one sale.
The majority of stores on Shopify are not selling commoditized products, he said. These are products you cannot get on Amazon. If you sell toothpaste, you're going to have a tough time. The products sold by Shopify merchants are cool watches, innovative backpacks, stylish bicycles, premium temporary tattoos, uniquely branded products from celebrities like Drake and 50 Cent, and even Tesla (NASDAQ:TSLA) runs on Shopify. You aren't going to buy those things from Amazon. Certainly, there are a lot of commodity products we need and Amazon fulfils those perfectly, but when you want something special, you will not go to Amazon.
As a partner with Amazon integration, Shopify merchants can set up Fulfillment By Amazon (FBA), and with a couple clicks in their Shopify Dashboard, merchants can push inventory to Amazon to clear out the end of season inventory. It's a great channel for reaching a wide audience that wants a deal.
Mobile
Former eBay (NASDAQ:EBAY) CEO John Donahoe coined a term, "snacking". This is the time between meetings, in transit, on the toilet, and any other moments where you are filling time. You always have your mobile phone with you, so that is where most turn to spend their "snacking" time.
Mobile was being used to view products, but the gap between adding to cart and completing the purchase was "huge", according to Harley. In 2013, mobile transactions were 13% vs. desktop at 87% on Shopify. The trend is reversing; in 2016, the split was 54% mobile vs. 46% desktop.
On September 27, 2016, Shopify launched Shopify Mobile to over 130,000 merchants. This was a shift in direction announced company-wide by CEO Tobi Lutke. It was not a mobile-first mentality; it was "we need to think about mobile" because consumers want to buy on mobile and merchants want to run their businesses on mobile. The platform should be agnostic, and that's what it has moved towards.
Shopify Plus
Shopify Plus was born out of the needs of its growing merchants. Unlike traditional software where companies upgrade to the next biggest company to get more advanced services as they grow. Shopify merchants were not leaving as they grew bigger.
Shopify wanted to make it easier for merchants to grow with more enterprise-level services only big merchants need. Like cross-border legal, dedicated support, flash sale support to name a few. Larger retailers require different levels of service, and if they are staying on Shopify even as they grow, Shopify felt it needed to provide the same quality of service for those at the enterprise level.
So while Shopify Plus was built for merchants upgrading, what it is seeing now is that the majority of new Shopify Plus merchants are established businesses switching to Shopify. They want to be more nimble from their proprietary systems. If they want Apple Pay tomorrow, they can't do that with their proprietary system, they can get that with Shopify Plus. It just makes it easier and is still customizable.
Culture
Shopify was named the #3 place to work in North America and #1 place to work in Canada. This is a result of a strong culture. According to the COO, culture is often confused with a company's mission like "leadership". Culture is also confused with perks like onsite chefs, maid service, gym memberships; these are all small things that make people's lives easier but don't contribute to the culture. Culture to them is "what people do when no one is watching".
Shopify has a weekly Ask Me Anything (AMA) where employees can submit questions to the executive team and the questions are upvoted (like Reddit) with the top 10 questions answered. This makes everyone feel like they have a voice. They are treated like owners. Shopify is everyone's baby, it's part of their identity, it's their company and Shopify is still in its infancy, so every employee can have an impact. If you go to work for Google (NASDAQ:GOOG) (NASDAQ:GOOGL) with 72,000+ employees, your impact is much less.
This strong culture not only weeds out those that don't fit but also attracts those that have drive. It's good for building a strong business even as its employee base increases.
Shopify has about 3,000 staff and a meaningful % have a side hustle. Having a side hustle is encouraged; it believes it helps employees empathize with merchants.
Conclusion
We are long-term shareholders of Shopify. We recommend buying shares below our fair value of $113/share. Shopify's COO brought to the surface some trends which we believe will be huge contributors to e-commerce growth, and they are still in the early stages. And looking at the long-term strategy of Shopify, it starts with quality employees in a culture that is inviting for innovation. From listening to him speak, Harley is clearly seeing Shopify as a primary piece of his "life's work".
Some interesting bonus data points
The COO said he was talking with a very senior investment banker with a top bank on Wall Street. He owns a lemon tree and sells marmalade on his Shopify store.
The trend is moving away from requiring capital to make sales. It's about creativity and influence through social media to reach your target market.
Expansion into countries like India requires understanding the way business is done. Not with a credit card but with cash on delivery. Someone knocks on your door, brings you the product and you pay them. This goes back to how the consumer wants to buy, and Shopify is looking for ways to be agnostic to how the consumer wants to shop. It's countries like these where Shopify Payments doesn't make sense in its current state.
Kylie Cosmetics has done $420 million in revenue in 18 months since launching with Shopify. Celebrities from all categories want to be entrepreneurs; they don't want intermediates, so they are choosing Shopify. They make their own clothes, convert their own fans, and produce a better product because they are vertically integrated rather than licensed out.
Author Recommended Articles:
Shopify: Q3 2017 Results - Churn The Missing Metric
Shopify: Q3 2017 Earnings Preview And Waterloo Impact
Shopify: 10-Year Revenue Forecast
Click the "Track Comments" button; we typically answer questions with great detail that you may find useful.
And follow us if you like our insight.
Disclosure: I am/we are long SHOP.
I wrote this article myself, and it expresses my own opinions. I am not receiving compensation for it (other than from Seeking Alpha). I have no business relationship with any company whose stock is mentioned in this article.
Source : https://seekingalpha.com/article/4123197-shopify-coo-talks-rbc-disruptor-event-e-commerce-trends-culture-amazon-plus-mobile